Medicines Management Team are stepping into Spring with a Million Step Challenge.
Seven members of Cardiff and Vale University Health Board staff are taking part in a Million Steps Challenge to raise money for Cardiff & Vale Health Charity's Our Orchard Appeal.
The Medicines Management Team in Primary Care have decided to step up to the challenge and put their best foot forward to get fit and active while raising funds towards Our Orchard Appeal.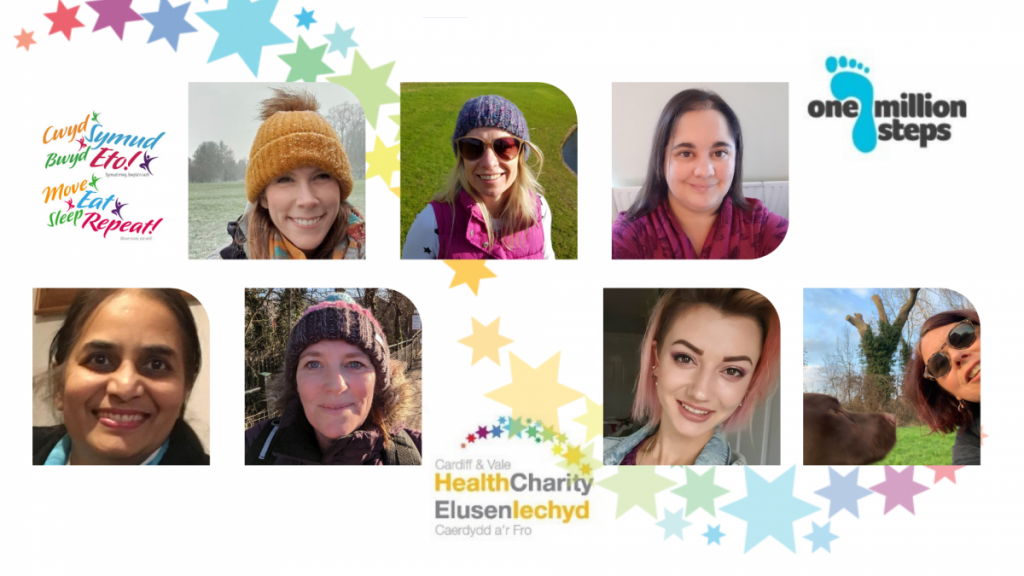 Those taking part in the challenge are: Jade Bell, Ceri Clatworthy, Clare Clement, Yasmeen Haq, Helen Jarvis, Tracy Mends and Fiona Walker.
Since starting the challenge in February the team have clocked up an astonishing 4,914,306 steps so far!
Team member, Ceri Clatworthy said: "We all spend quite a lot of time sat at our desks so we don't always get the exercise we need during the day. This challenge is encouraging us all to get out and get active to bump up the steps we take every day.
"I feel very passionately about outdoor green spaces and having the opportunity to support Our Orchard through this challenge has made a real difference to my motivation.
"Every single one of us in the team is aiming to reach one million steps. I'm sure when we hit the one million steps target and we'll all feel fitter and stronger for taking part."
If you would like to support the team in their challenge, please donate by following this link: https://paypal.me/pools/c/8wKrSaLgCh