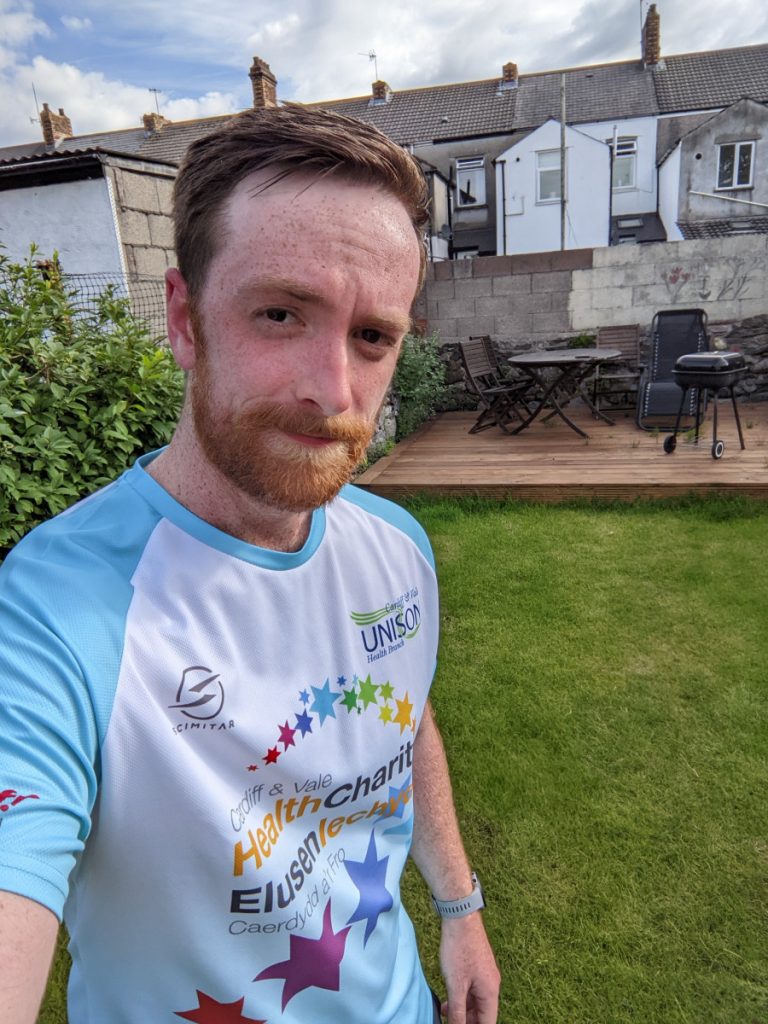 Jason Vowles, the Digital Communications Officer from our very own Communications, Arts, Health Charity and Engagement Team, will be completing multiple challenges to raise funds for Children and Adolescent Mental Health Services (CAMHS). Jason has signed up for the NHS 5K Do It Your Way event in July, as well as the Cardiff Half Marathon and the Welsh Three Peaks Challenge in October.
CAMHS supports children and young people in Cardiff and the Vale with their mental and emotional health. They are a multi-disciplinary team based in the community, and work closely with professionals in the local authority, schools and in the voluntary sector to meet the needs of children and young people in the region.
Jason said: "Many of us can sympathise with some hardship you might go through as a young person, it's often so much worse for many of them. Hated the thought, so I wanted to fundraise to support services currently offered across the UHB.
I started my couch to 5km end of March, unable to finish a single 1km and worked up to 5km. I'm now running weekly 15km runs, looking to get a sub 2 hr time. Going all out to try and get a high fundraise amount.
I'm running Women's Euros Sweepstake to raise money, hoping to donate paintings to raise money, and potentially some other events throughout the rest of the year, too."
We'd like to say a huge thank you to Jason much for his dedication to raise funds for the department, and we wish him the best of luck in his amazing challenges – we are with you all the way to the finish lines!
You can view Jason's training progress, and support him by donating to his JustGiving page: https://www.justgiving.com/fundraising/Jason-Vowles-CAMHS