As a result of the COVID-19 Pandemic, the Lung Function and Sleep Apnoea Department's Sleep Service was adapted to become a drive through service to reduce patient footfall in the hospital. Though the drive through service had shown to be a success from its early days, being outdoors meant that staff often had to work in unpleasant weather conditions. Patients also reported the clinic as being difficult to locate.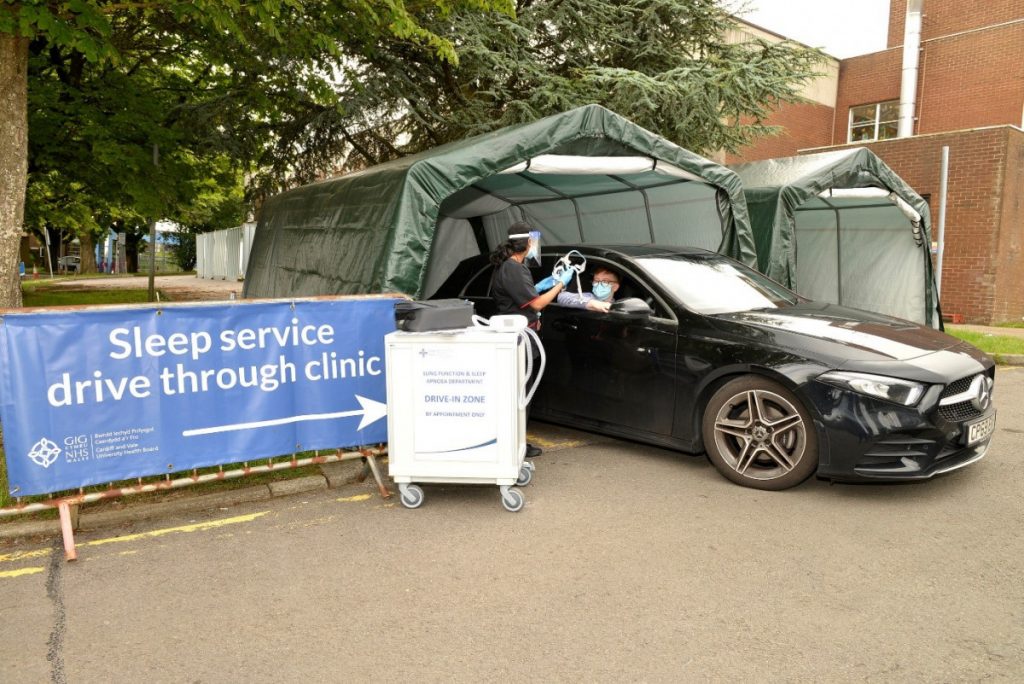 To ease these factors, the department requested a range of items to make it straightforward for patients to find the service as well as maintaining the wellbeing of staff working in the drive through clinic.
Funding was granted through NHS Charities Together with support from Cardiff & Vale Health Charity for several new purchases to me made. Amongst the new items were signage to direct patients to the clinic, waterproof coats and fold out chairs for staff to sit on during breaks and a trolley with draws that allowed for equipment to be securely taken to and from the service.
These items allowed for a much more comfortable experience for patients and staff using the clinic and supported the ease of transition to this service at what was a very challenging and uncertain time.