Cardiff and Vale University Health Board alongside its official charity, Cardiff & Vale Health Charity, celebrated the opening of Horatio's Garden in the Spinal Injury and Neuro Rehabilitation Centre at University Hospital Llandough on Saturday 2nd July.
To support the creation of the garden, Cardiff and Vale UHB generously provided the land, and Cardiff & Vale Health Charity significantly contributed to the development of the site and upkeep.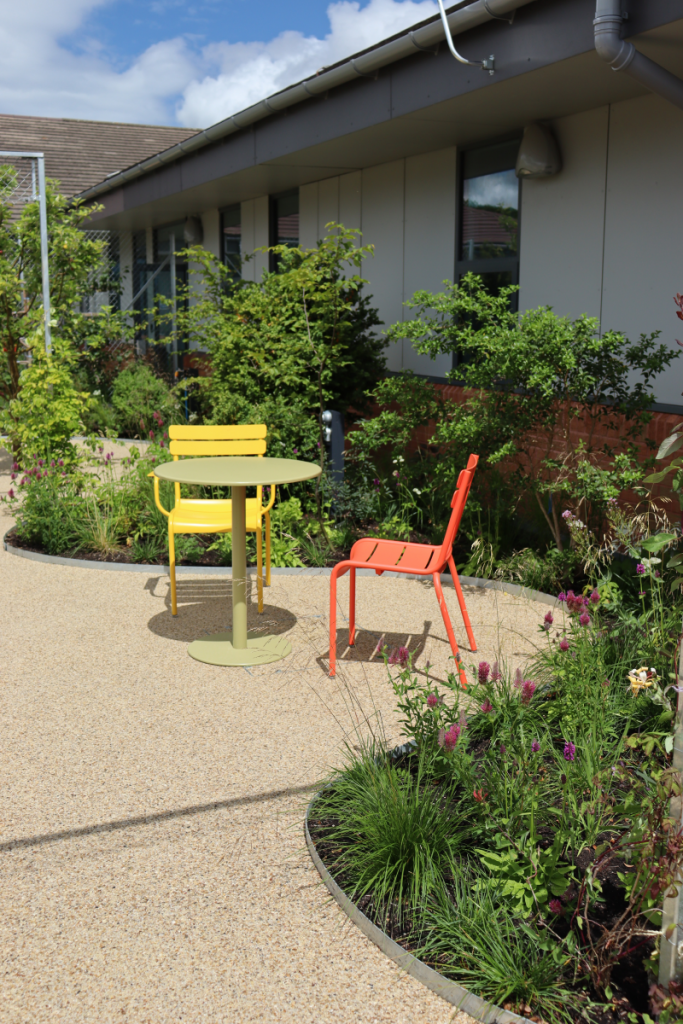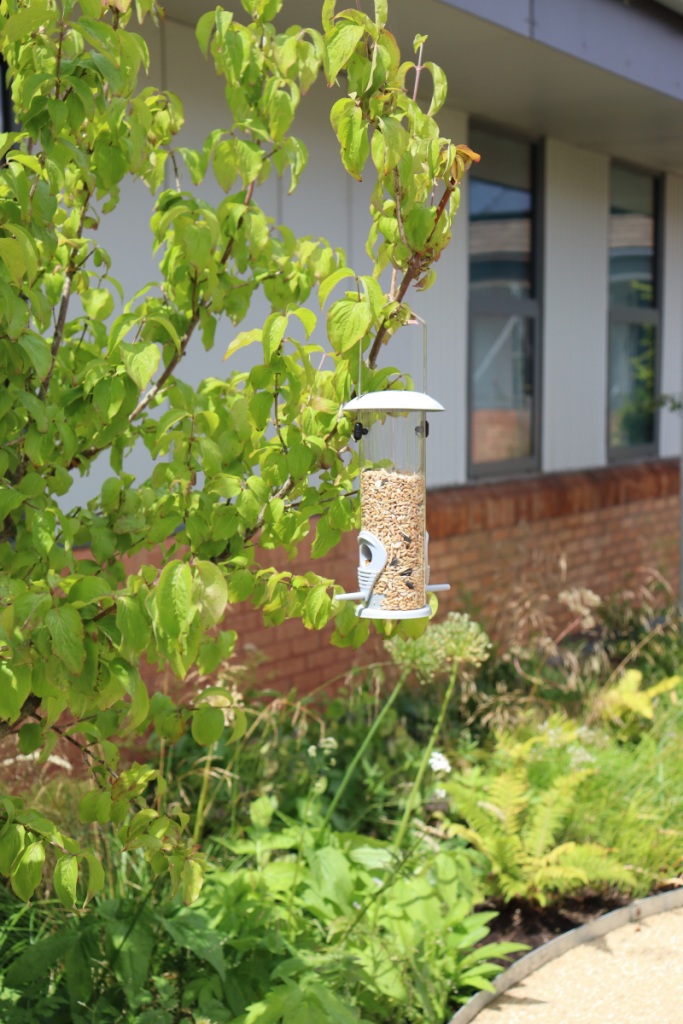 Horatio's Garden Wales is the first of its kind in Wales, and the stunning accessible garden space is for patients, staff and visitors to enjoy throughout the year. To officially open the Garden, rugby legend, Sir Gareth Edwards, visited and toured the green sanctuary, and said, "I am thrilled that Wales has a Horatio's Garden. It will provide people with traumatic injuries a place to spend time in nature and provide a space away from the ward where they can enjoy time with family and friends. Spinal cord injury can happen to anyone, as we know from our experiences in the world of rugby, and this beautiful garden can provide some relief for people going through a very difficult time." 
Dr Olivia Chapple, Founder of Horatio's Garden and Chair of Trustees, led the speeches during the afternoon, thanking the many contributors for a successful launch. Professor Charles Janckewski, Chair of Cardiff and Vale UHB, and Suzanne Rankin, CEO of Cardiff and Vale UHB also expressed their thanks for the garden, and hope for improving the health and wellbeing of staff and patients with nature and the environment.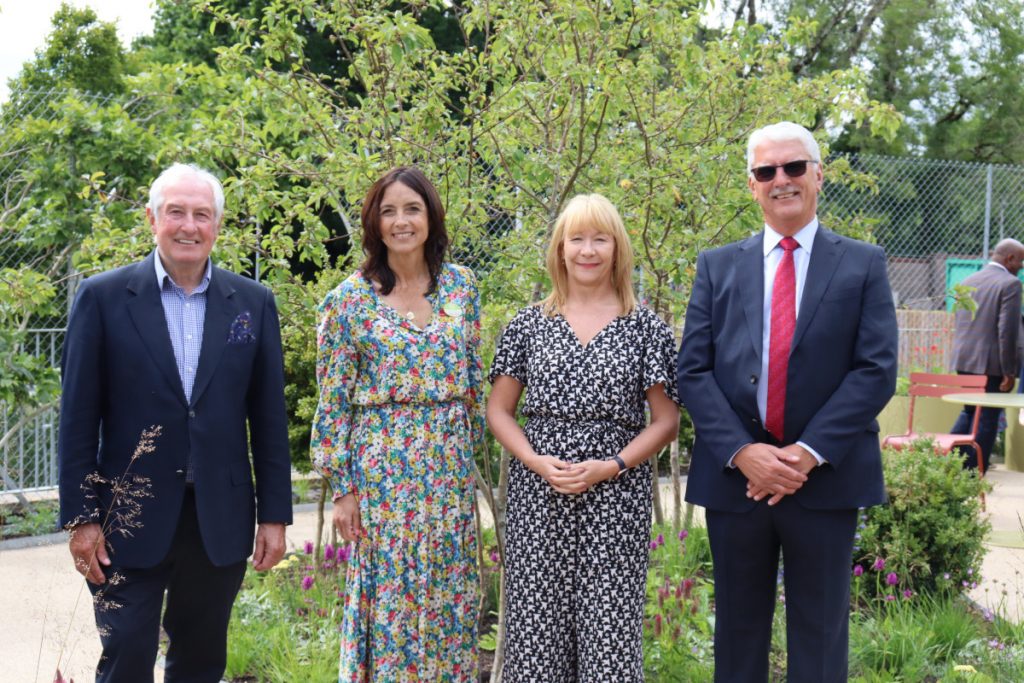 Fiona Jenkins, Executive Director of Therapies and Health Science, at Cardiff and Vale University Health Board, said: "We are delighted to have been able to support Horatio's Garden Wales. The garden aligns with our broader vision for promoting health, wellbeing and recovery through connection to outdoor environments. The garden is a great benefit for patients and staff and will make a huge impact for years to come. Thank you to everybody who has been involved in the project."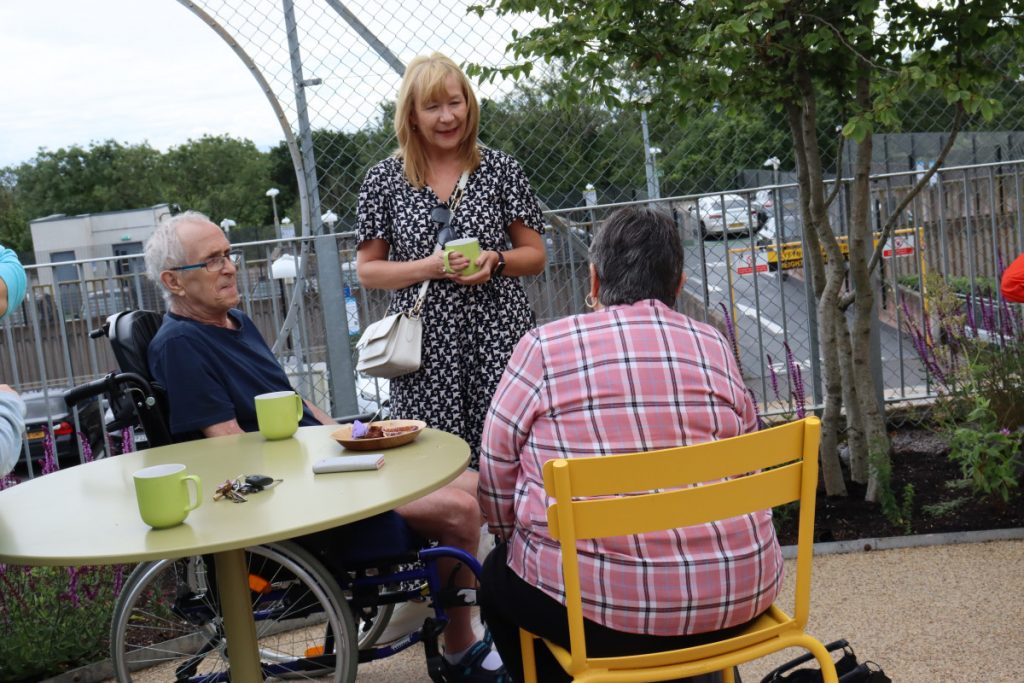 Dr Shanbhag, Consultant in Rehabilitation medicine (Spinal cord injury), said, "We have noticed the positive effect of the garden in cheering up the patients. It is a safe and tranquil space for patients to enjoy after working hard in therapies for their rehabilitation. The staff have also benefited from the views of the garden as a stark contrast to the clinical settings. "
The garden was designed by two-time RHS Chelsea Gold Medal winner, Sarah Price, with the patients and families of those with life-changing injuries in mind.