As part of the ongoing strategy to reduce waste across Cardiff and Vale University Health Board, Capital, Estates and Facilities, Aroma at Woodland House now has a bin for staff to recycle their crisp packets.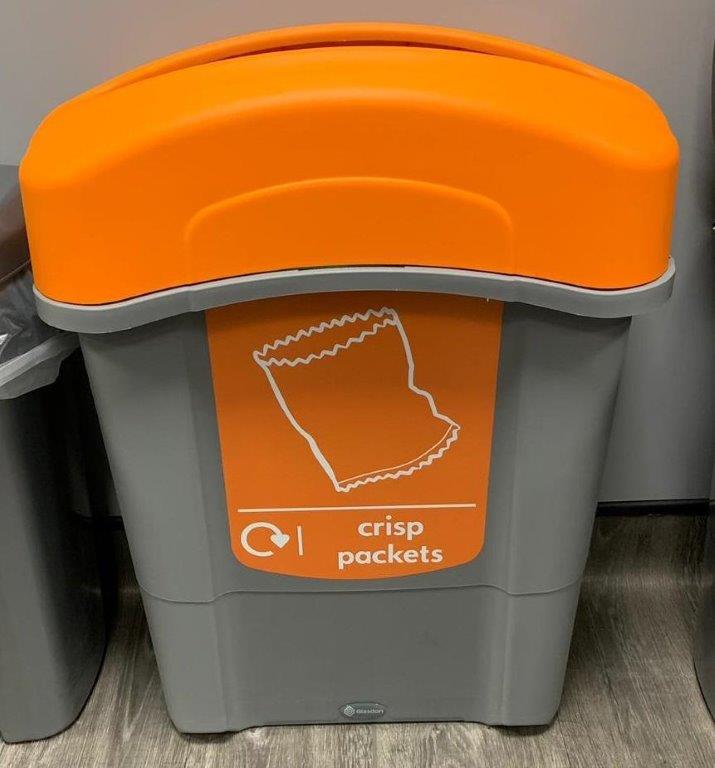 With crisps being a national favourite, over 90% of adults consume them regularly and as such 20 million crisp packets are produced every day in the UK.
Many crisp packets are made from a mixture of different materials, including plastic.  This means they're difficult to recycle because the materials need separating.  Most packets look shiny on the inside like foil, but it's actually a type of metallised plastic film.
The Capital, Estates & Facilities Service Improvement Team have linked with Aroma Café and are working with TerraCycle® to tackle this problem as part of their Improvement Scheme.  When you've dropped your packets in the bin provided, they are sent free of charge to TerraCycle®, who sort and separate the crisp packets by material composition. They are then cleaned and extruded into plastic pellets which are then used to make new products.
Any brand of crisp packet and crisp multipack outer packaging is accepted but not:
Popcorn bags
Crisp tubes
Pretzel bags
Meat snack bags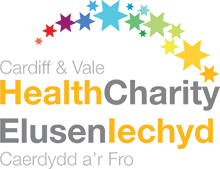 In return for recycling crisp packets, TerraCycle® award points which can be redeemed as a payment to the UHB. The Capital, Estates & Facilities Service Board have agreed that any income received from this scheme will be donated to Cardiff & Vale Health Charity, in recognition of their support on a number of initiatives.
Geoff Walsh, Director of Capital, Estates & Facilities at Cardiff and Vale University Health Board said:
"Installing these recycle bins for crisp packets is another great step forward in our fight to reduce waste across the UHB.
"This scheme will not only help to reduce the amount of waste we send to landfill, but help by recycling the packets into new products and raising money which enables the Service Board to support the Health Charity at the same time.
"I'd like to encourage everyone to get involved, by saving up their crisp packets and dropping them in the bin – every payment we receive from TerraCycle® helps to make things better for our patients and staff."