You might have noticed that Cardiff & Vale Health Charity has a new 'pod' which has landed in the concourse at the University Hospital of Wales.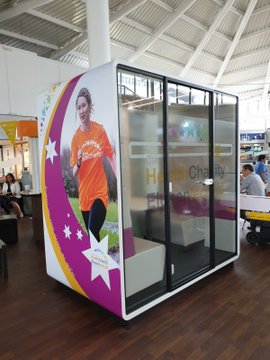 The pod, which will act as a Health Charity hub, is located in concourse to help those who wish to find out more information about our official hospital charity and to make it easier for people to make donations.  It will also help staff understand how they can access charitable funds to make changes in their working areas to benefit their patients and colleagues.
Clinical Nurse Specialist, Kerry Rockey, who works as part of the Hepatitis/HIV/Liver Team at the University Hospital of Wales appears on the side of the pod and features on the wall art on B Block stairs, proudly wearing a Health Charity t-shirt.  As a keen runner, Kerry has taken part in many fundraising activities to raise money for her unit.
Kerry said: "I'm extremely proud to be able to help promote Cardiff & Vale Health Charity. I have run many long distance races to fundraise for our service, which makes a massive difference to patients' lives. It feels really special to witness the impact of such a worthy cause."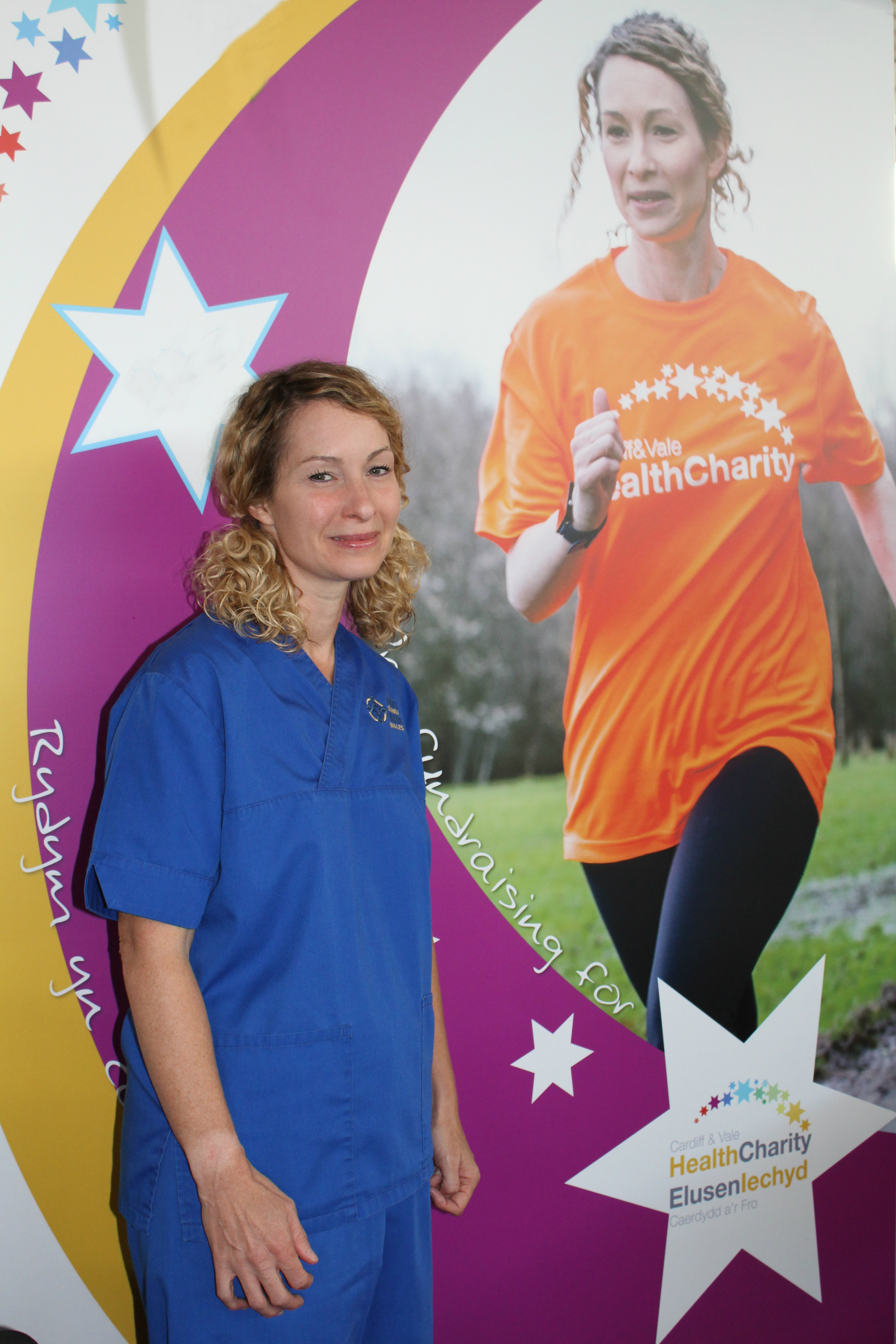 Health Charity staff will soon be on hand to help with any queries you might have.  More information coming soon….
To find out more about Cardiff & Vale Health Charity please visit: www.healthcharity.wales