The Cardiff and Vale Recovery & Wellbeing College provides free educational courses on a range of mental health, physical health and wellbeing topics. With the majority of courses unexpectedly having to be delivered online during the Covid-19 Pandemic, Cardiff & Vale Health Charity were able to grant the funds through NHS Charities Together for the collage to employ a Digital Inclusion Lead with a specific remit to co-produce training with Digital Community Wales for 6 Digital Peers to support people with mental health challenges who were digitally excluded at this time.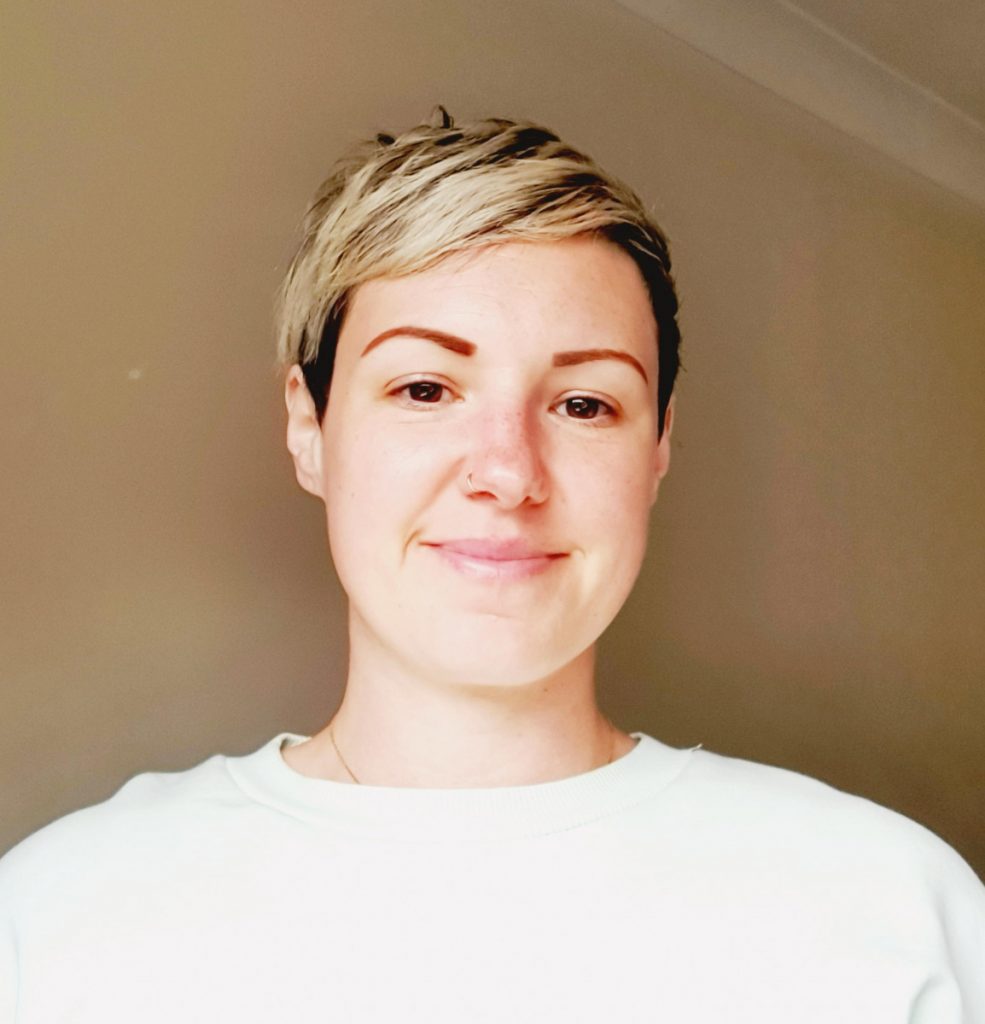 The college identified that implementing a Digital Inclusion Lead enabled smoother and more efficient systems and procedures to be implemented and used within the administration team. This reduced workloads, improved staff wellbeing and provided students with a more accessible form of registration and enrolment.
Alongside this, the training and implementation of Digital Peers, who have their own lived experience of either mental health challenges and/or experience of being digitally excluded and/or understand the value of digital skills and inclusion within the college have proved vital in continuing to support the populations and students of the College. This training was co-produced to ensure all voices, wants and needs of students and Digital Peers were valued and heard. Digital Peers have fed-back that their own confidence, self-esteem and Digital inclusion skills have been increased and improved through this training programme and they are eager to put their knowledge in to practice and support students and staff with their digital skills.
One Digital Peer commented:
"It's essential we keep hosting Recovery College courses online even as we adapt to living with COVID-19; the Recovery College values inclusivity and accessibility, a way of practicing these values is to ensure anyone who wants to attend a course can do so and continuing online provision is a way of facilitating this. While remote learning is often more accessible than in-person, we know online availability isn't automatically inclusive and accessible for everyone; the digital peer role aims to break down the barriers of digital exclusion, making digital peers both representative of the College's values and integral to course facilitation."
Thank you to NHS Charities Together for supporting Cardiff & Vale Health Charity to provide the funds to support Cardiff and Vale Recovery & Wellbeing College, allowing its staff and to continue their incredible services more efficiently and to a wider audience.