Cardiff & Vale Health Charity is delighted to announce that Eden, a trading division of The Marmon Group Limited, have chosen The Breast Centre Appeal as their Charity of the Year 2019.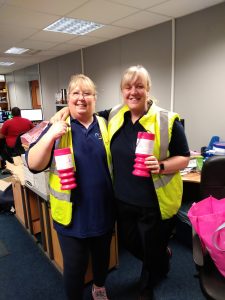 The Health Charity team were approached by Julie Driscoll, Karen Jones and Laura Yorath who chose The Breast Centre Appeal following a nomination by Julie who is currently a patient of The Breast Centre at University Hospital Llandough.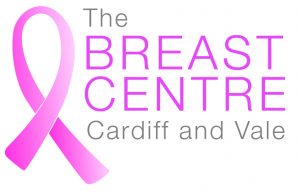 The Eden team are well underway with their fundraising and have a dog show, football match, darts match, who's the baby competition, raffles and barbeques planned – they are in for a very busy summer!
Some of the Eden staff are also hoping to sign up to our Welsh 3 Peaks Challenge in September to raise additional funds for The Breast Centre Appeal.
Julie is pictured here with her colleague Laura, and the team like to say a huge thank you for nominating The Breast Centre Appeal, and to the whole team for fundraising for such a worthwhile cause.