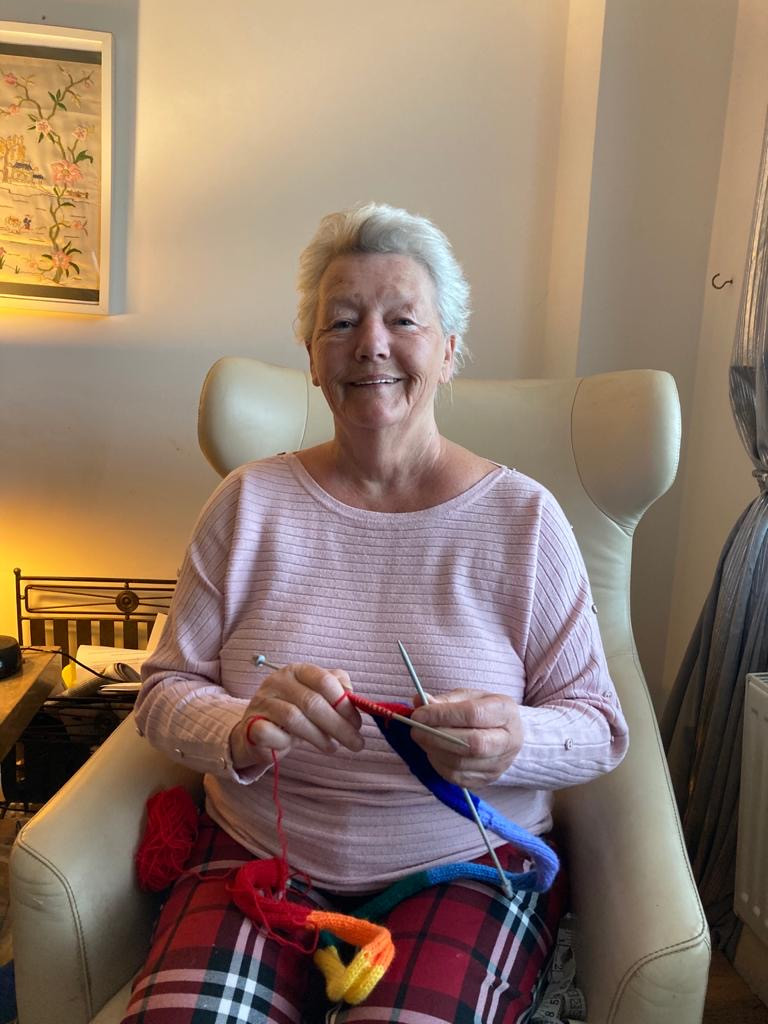 Everyone at Cardiff & Vale Health Charity would like to say a huge thank you to Christine Kerr who decided to do her Knit a Rainbow challenge, all in aid of helping the staff of Cardiff and Vale University Health Board during the COVID-19 pandemic!
During lockdown, Christine was part of the vulnerable to COVID-19 group due to her underlying health conditions. Despite being in isolation, Christine wanted to show her support for the NHS staff tirelessly working across Cardiff and the Vale of Glamorgan so decided to start fundraising. Christine decided that she would knit a rainbow from Dingle Park in Penarth all the way to the University Hospital Llandough, a total length of 1.5 miles!
Christine also encouraged other people to get involved to help her rainbow grow, and enlisted the help of tight-knit volunteering team; Julie Eyre, Jean Walker and Trish Williams. Christine and co completed the challenge on 9th September 2020, so far raising a fantastic £971.25! Christine wished to donate her fundraising to Cardiff & Vale Health Charity to help support our NHS heroes during their time of needle!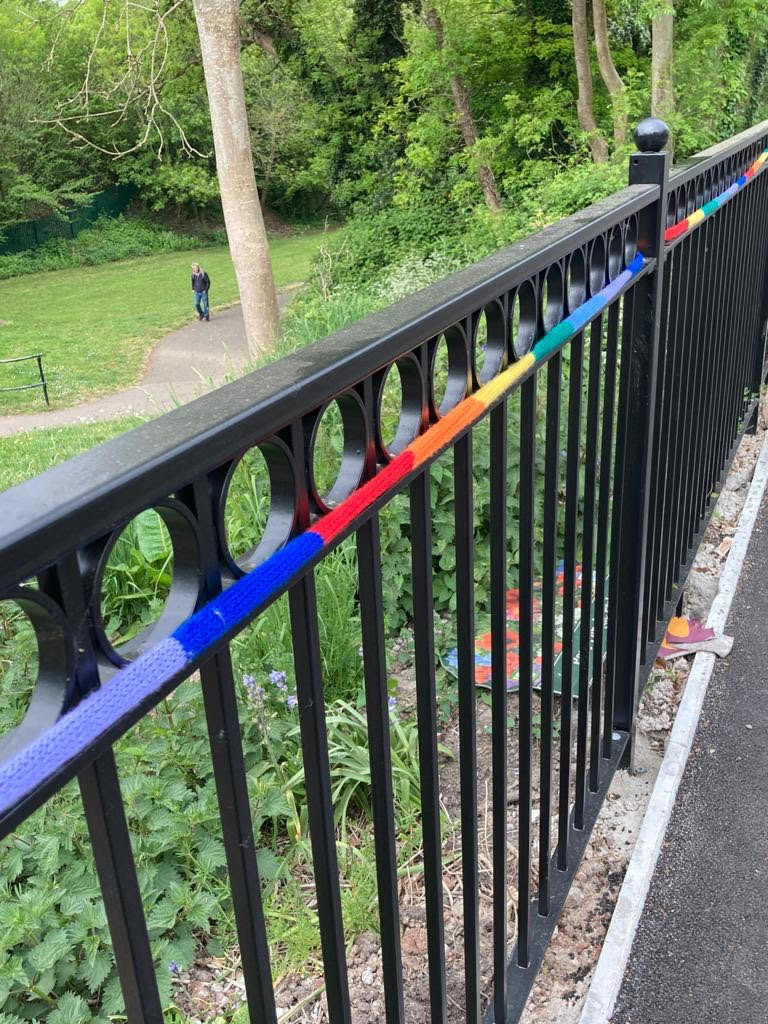 Christine said "I have been at home since a week before the lockdown started due to my underlying health conditions. I am not able to be out and about, but I wanted to show my support to the Cardiff and Vale NHS workers putting themselves on the front line to help others. I decided to knit a rainbow to remind all NHS staff across Cardiff and the Vale that they are appreciated for the difficult job they are doing during these frightening times."
We at Cardiff & Vale Health Charity very much appreciate this act of kindness and on behalf of all the NHS teams here in Cardiff and the Vale of Glamorgan, we thank Christine and everyone who helped her from the bottom of our hearts for their inspiring kindness and generosity once again.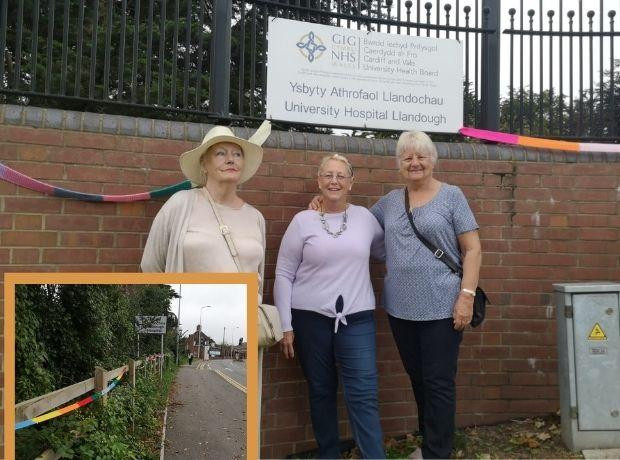 You can help them raise even more by contributing to Christine's page; https://www.justgiving.com/fundraising/Christine-Kerr4
If you would like more information on how you can help #SpreadTheLove and help our frontline NHS Teams through this pandemic then please visit Cardiff & Vale Health Charity's website; https://healthcharity.wales/how-to-help-during-covid-19/, contact us via email; Fundraising.cav@wales.nhs.uk or make a donation here; https://www.justgiving.com/campaign/spreadthelove
Frontline NHS staff go to work to keep us and our loved ones safe. The greatest thing we can do right now to return the gesture is to follow the most up to date guidelines set out by both the Welsh Government and Public Health Wales.