Every year, February is celebrated as LGBTQ+ History month, and we at Cardiff & Vale Health Charity and The Arts for Health and Wellbeing Programme are proud to stand alongside this community and be an ally for all. This year also marks a milestone as the 50th anniversary of the very first Pride March in the UK.
In recent years we've commissioned many artworks; both of LGBTQ+ celebrities and the characters they've portrayed on screen, and by LGBTQ+ artists who are keen to express their voices through art. Fittingly, the theme around this LGBTQ+ History Month is art, and we have four spectacular pieces to display throughout February, created by artist and Health Charity Patron Nathan Wyburn.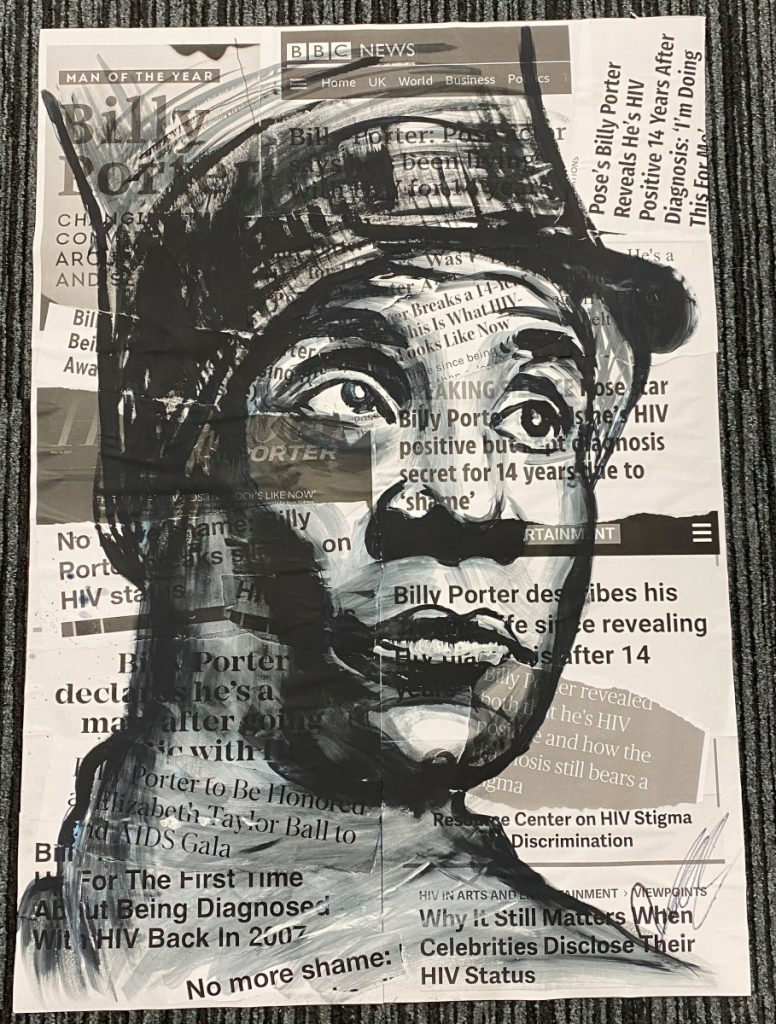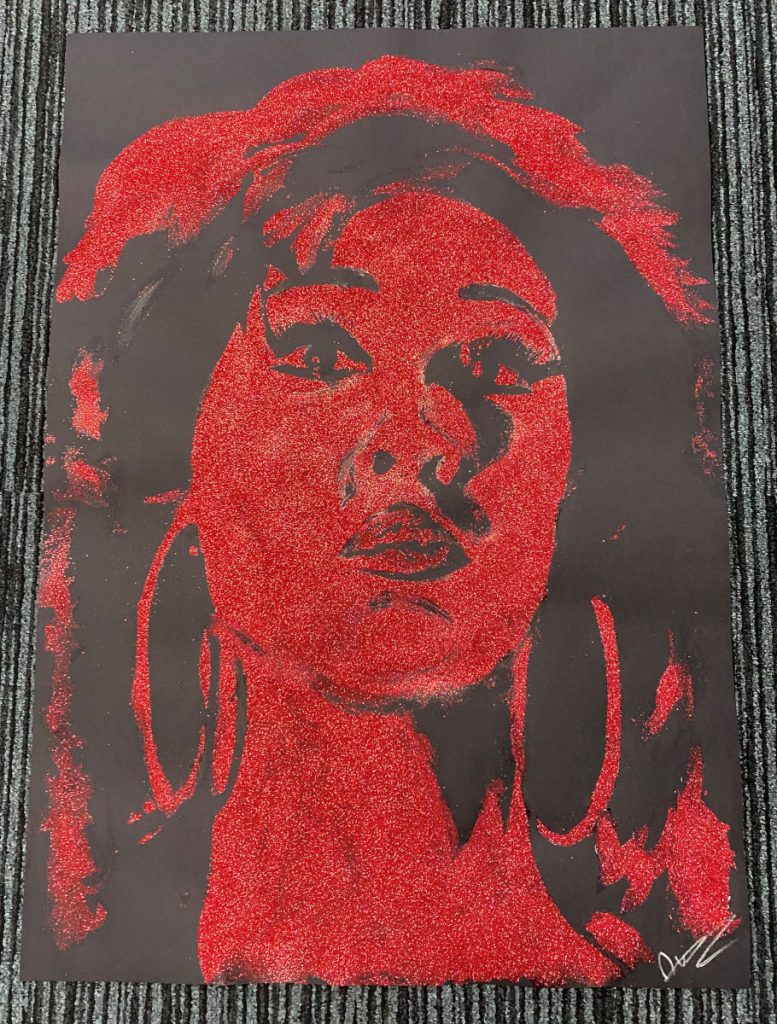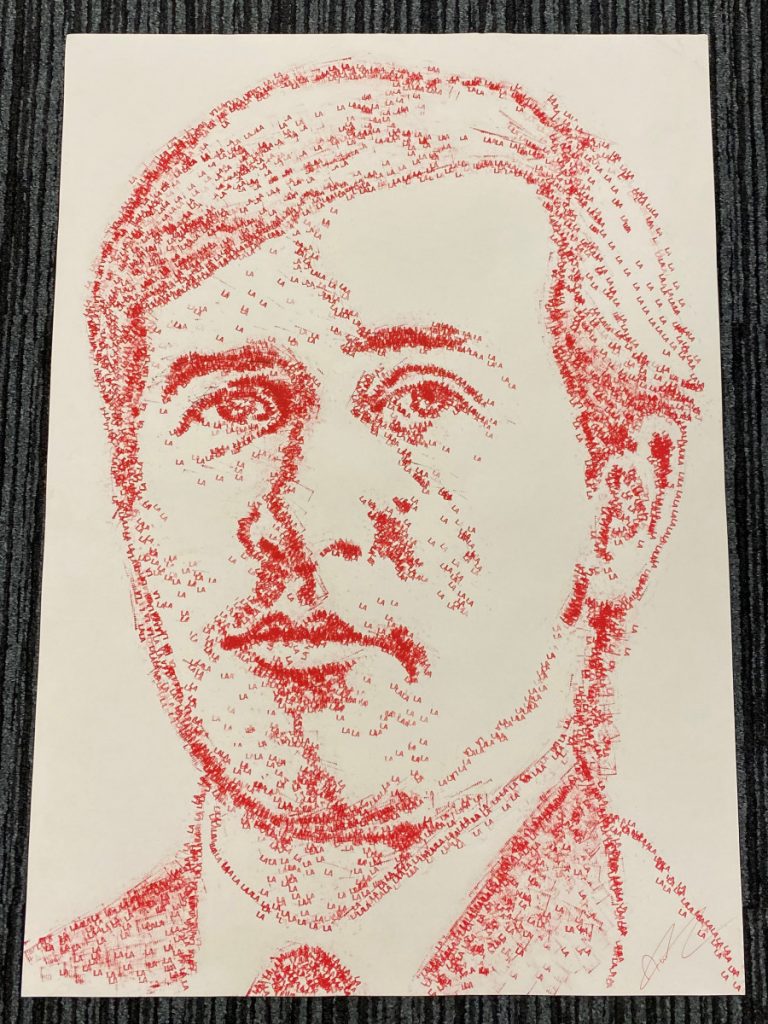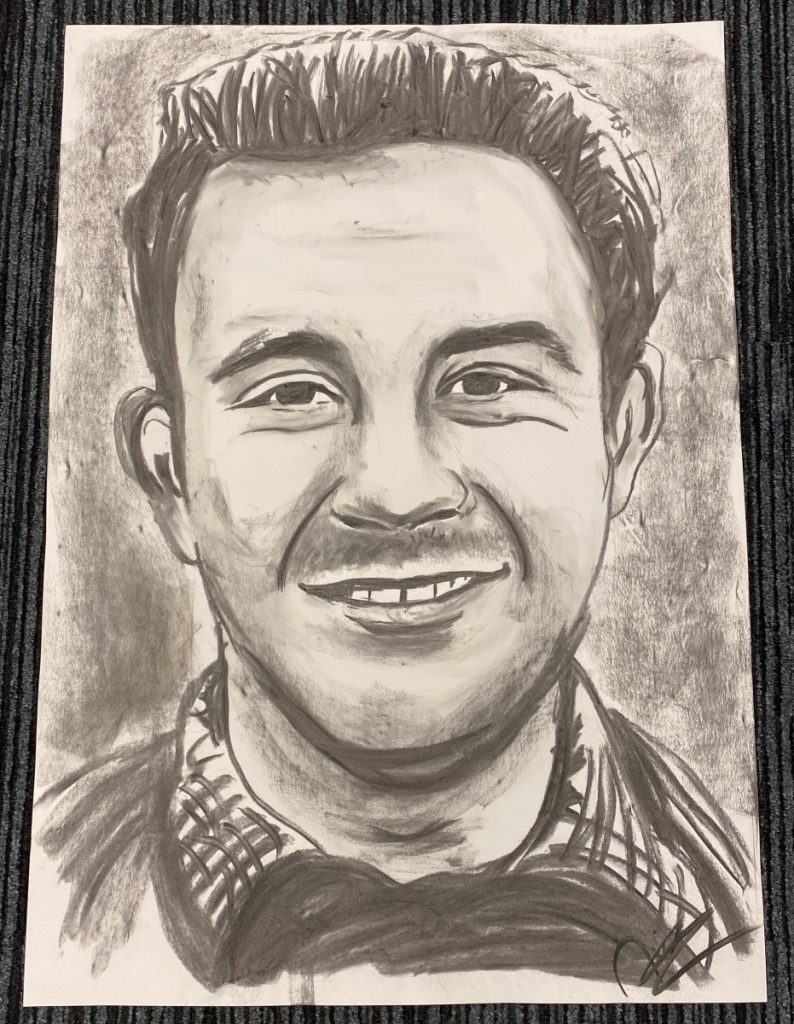 These portraits, along with others, were made to highlight poignant dates throughout the calendar year from Pride to World Aids Day, HIV Testing Week to Transgender Remembrance Day. Here at Cardiff & Vale Health Charity and the Arts for Health and Wellbeing Programme, we're proud to embrace inclusion and celebrate what makes us unique in this ever-changing world.
The television show Pose spotlighted the rise of New York's underground drag ball culture in the eighties. It made television history by featuring the largest cast of transgender actors in series regular roles, as well as the largest recurring cast of LGBTQ+ actors for a scripted role. Billy Porter and MJ Rodriguez (pictured in portraits) were both series regulars, and MJ Rodriguez recently became the first transgender actor to win a Golden Globe.
Russell T Davies created the hit drama It's A Sin which revolved around five friends living in the shadow of the AIDS pandemic in the eighties. Again, this has been a huge hit for the small screen and won an NTA for Best Drama. When accepting the award, Russell T Davies gave a beautiful speech that sums up perfectly these striking works of art.
"To those we lost.
Those who lived.
Those who learned.
And those we loved."
These portraits are for them, and all who support or identify as LGBTQ+.
If you would like to donate to our LGBTQ+ fund, please visit www.healthcharity.wales/donate