As a result of COVID-19, it has never been more important to safeguard the emotional and physical health and wellbeing of staff throughout Cardiff and Vale University Health Board. The following report highlights some examples of how Cardiff & Vale Health Charity, including the Staff Lottery Bids Panel, have supported staff wellbeing through generous donations received between April 2020 and March 2021.
Secure Staff Bicycle Compound – University Hospital Llandough
The University Hospital Llandough was given funding to install a new secure staff bicycle compound to replace the old facilities at the rear of the site. Providing an improved storage facility for bikes ensures that bikes remain safe and secure during work hours and encourages active and sustainable travel. This also helps to reduce parking issues and air emissions whilst also improving staff physical and mental health and wellbeing. The additions therefore work in line with the with Wellbeing of Future Generations Act's goals of creating a more 'Resilient, Healthier and Globally Responsive Wales'.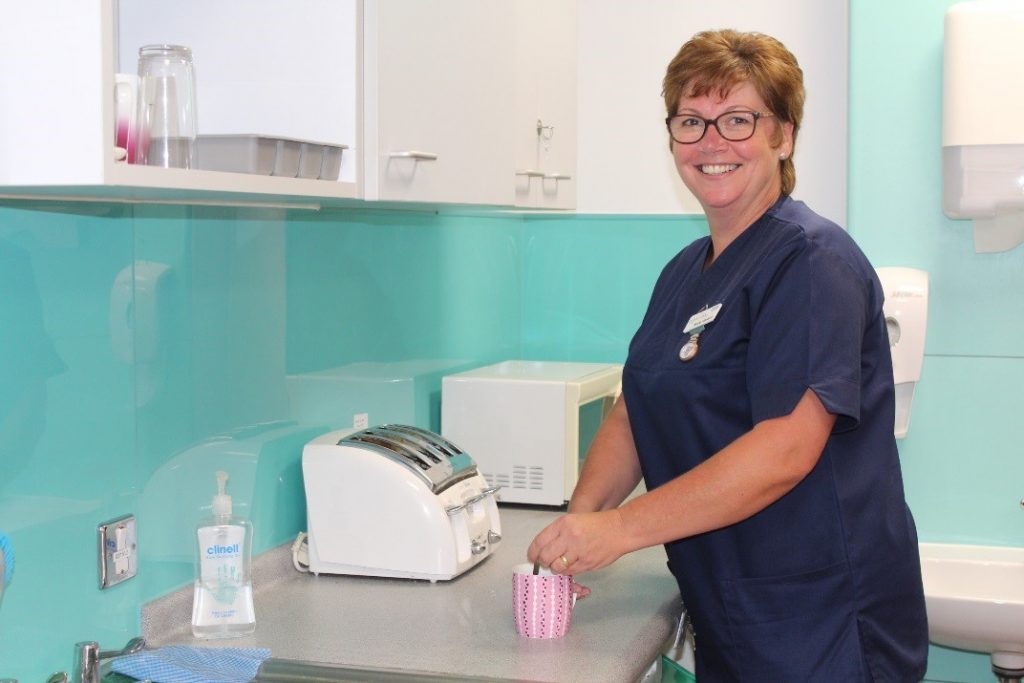 Staff Area Resources
Funding has been given to improve several staff areas which were in need of updating and renovation.  New and improved furniture and kitchen appliances were also provided.  These updates within staff areas have had a really positive impact on the physical and mental health of staff and will therefore help improve patient care as a result.

Departments benefitting from these updates include the Cardiff and Vale Orthopaedic Centre, Mental Health Service for Older People, the Rhydlafar Unit at St David's Hospital, Pentwyn Health Centre, Ward West One and the OSCAR Dental Team at the University Hospital Llandough, Community Child Health, Ash Ward within Hafan Y Coed, Designed to Smile based in Treforest, Physiotherapy and Paediatric Physiotherapy Departments, Ophthalmology Directorate and Ward C7 and the Dental Sterilisation and Disinfection Unit at the University Hospital of Wales.