The Breast Centre at University Hospital Llandough recently launched free swim and exercise sessions for those who have been through surgery for breast cancer at Splash Central, Cardiff.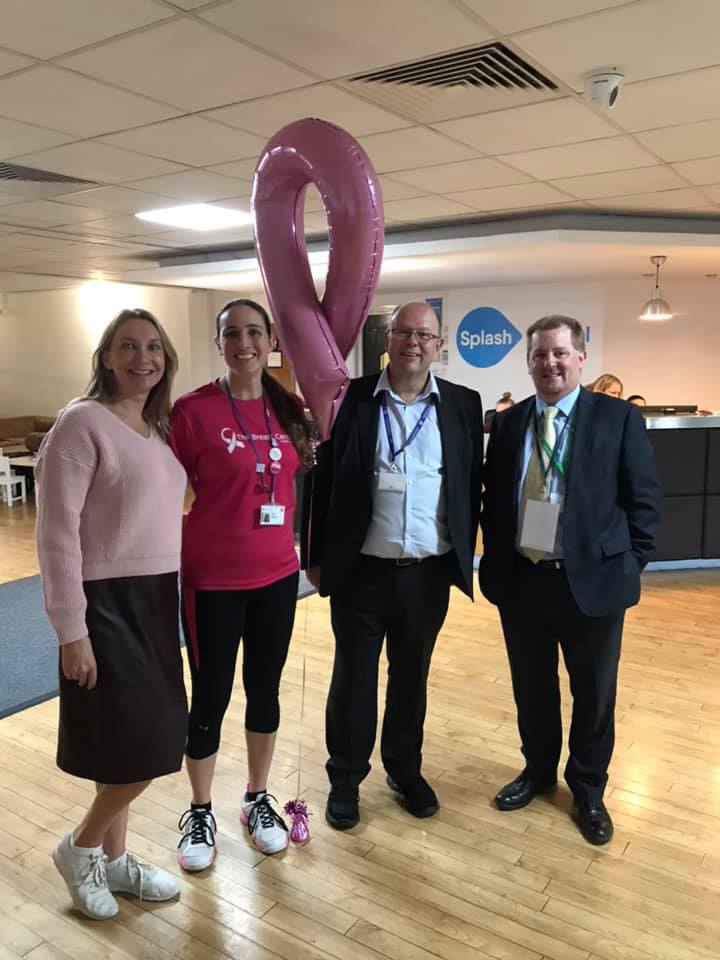 At the launch event on 25 October, 23 signed up for the sessions with more people contacting the team after the event to register their interest in further cohorts.
Victoria Collins, Senior Physiotherapist had the idea to provide a private swim session for patients who had had a mastectomy, giving them the confidence to get back in the water, without having to do this in a public area.
Victoria approached Sue Dickson-Davies, Senior Fundraiser at The Breast Centre Appeal to see if she knew how to make this happen. Sue kindly got in touch with an acquaintance she knew at Splash Central Cardiff and as they say the rest is history.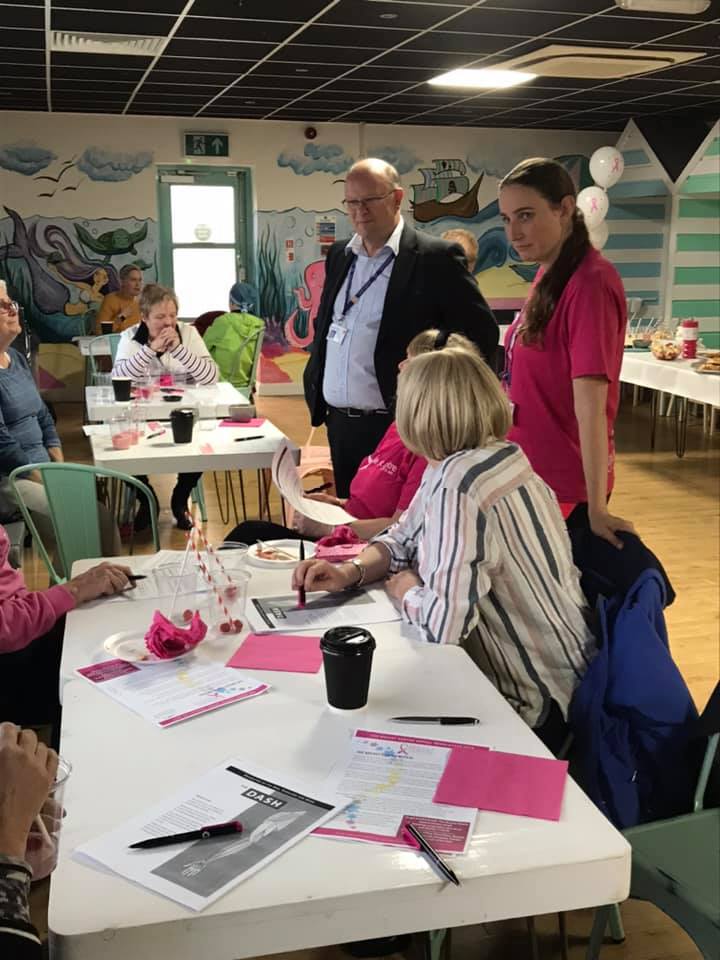 Victoria Collins, Senior Physiotherapist at The Breast Centre said: "It was great to see so many people come along to this event to find out about what we are doing for patients at Splash Central and I'd like to thank everyone who has supported us with these sessions."
Sue Dickson-Davies, Senior Fundraiser for the Breast Centre Appeal said: "The highlight of the day for me were the people that joined us – some came in groups, some came in two's but some came on their own. They were all chatting, getting to know each other, meeting myself, Donna and Tor from the Breast Centre and Natalie and the team at Splash Central – there was a lovely buzz in the room, a feeling of community, support and friendship. We also had a visit from the Health Board's Chief Executive Len Richards and Executive Director for Workforce and Organisational Development Martin Driscoll which was really well received. We have had such lovely feedback about the afternoon, the planned classes and the venue.
"On behalf of the Breast Centre Appeal, I'd like to thank Victoria Collins Senior Physiotherapist at the Breast Centre who is funded by the Breast Centre Appeal, Natalie O'Shea, owner of Splash Central and her team, and the local businesses who kindly supported the launch day."
To find out more about The Breast Centre Appeal please visit www.healthcharity.wales or follow them on Twitter @thebreastcentre or Facebook https://www.facebook.com/BreastCentre/