The amazing Annie is inspiring her friends and family to take on the Wales Coastal Path to raise funds for The Breast Centre Appeal and City Hospice.
The Breast Centre Appeal team were recently contacted by Maxine McKinnell on behalf of her mum Annie, who has Triple Negative Breast Cancer. Maxine has set up a fundraising page and a Facebook/Instagram account to help to fulfil Annie's desire to complete the Wales Coastal Path, with Annie's virtual involvement.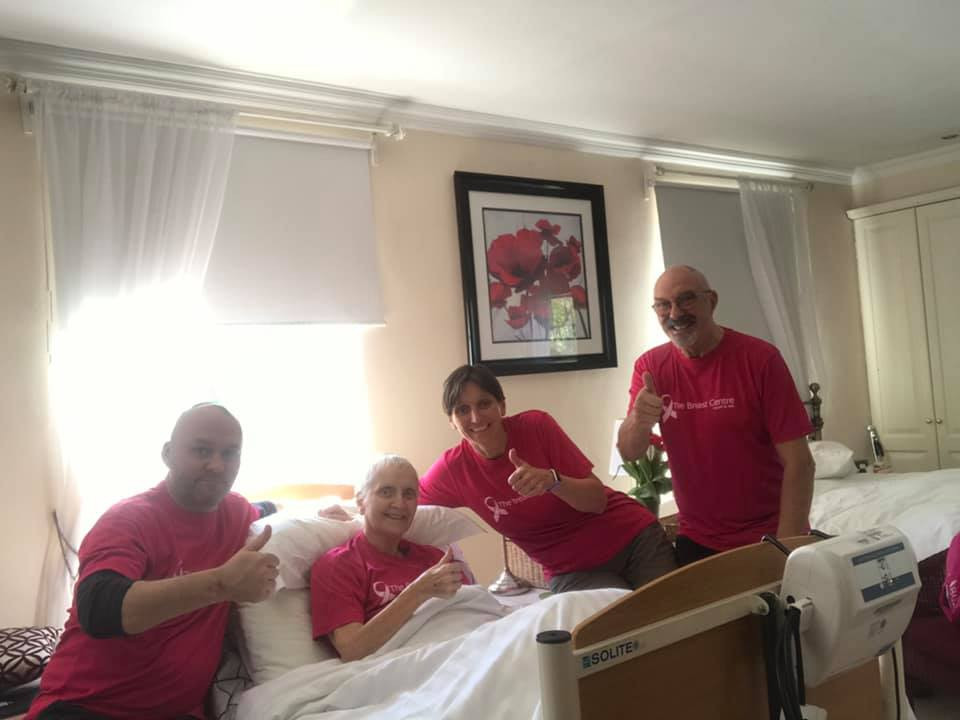 Before Annie became too ill, she wanted to raise money for the organisations who have helped her so much in coping with cancer, as she felt the care she'd received had been truly incredible. These are The Breast Centre at University Hospital Llandough, and City Hospice, Cardiff.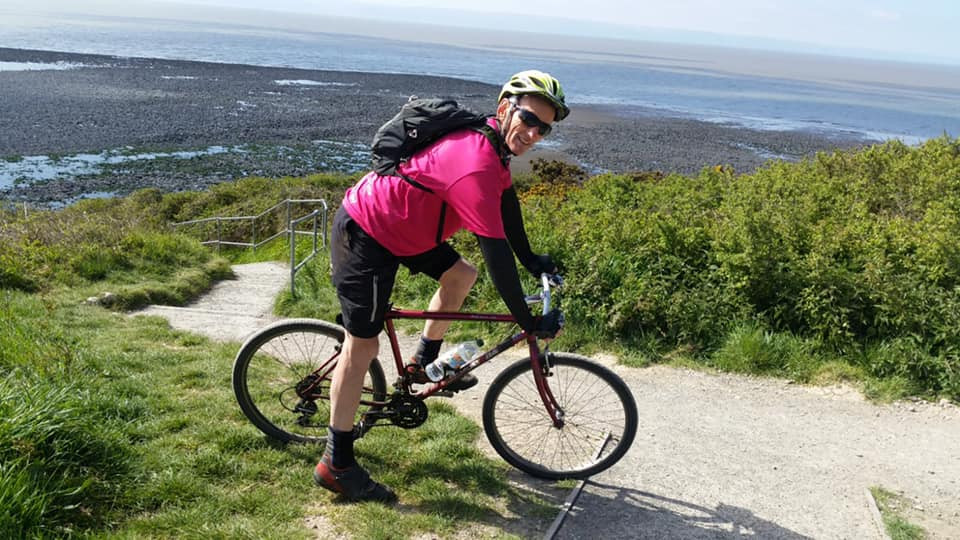 In Annie's own words taken from her fundraising page: "My family, headed by my husband Ray, who by his own admission has been 'a conscientious objector to exercise' all his life has decided to take on the challenge and show me the beauties and wonders of the Wales Coastal Path by posting photos to my FB or Instagram account. They would like to invite you to access and enjoy the Wales Coastal Path either by walking, swimming (where it is safe) bike or scootering (where it is allowed).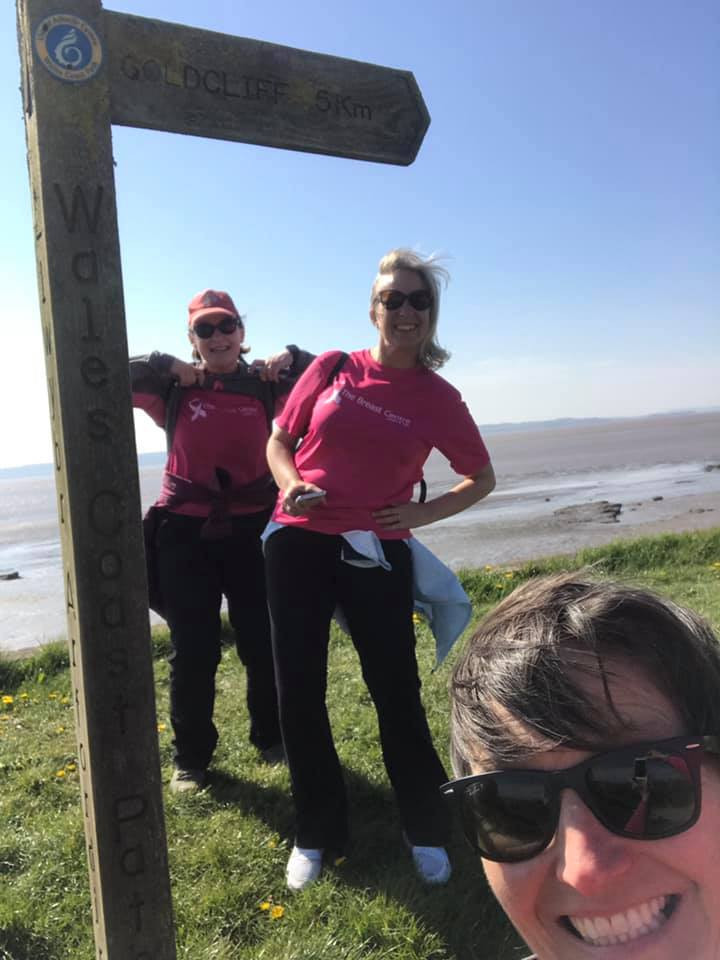 "They would like to encourage as many people as possible to help them achieve the goal of completing the Wales Coastal Path and raising funds, either by donating or joining in, obviously abiding by Covid restrictions. If you fancy doing any bit of the Coastal Path, by any means you can – a visit, a drink, a picnic, I would love to hear from you!
"Please post a piccie onto my FB page @AnniesWalesCoastalPathChallenge or Instagram @annieswalescoastalpath. Let me know where you are on the Coastal Path and who you are with, so I can enjoy it with you, virtually."
Annie's family and friends are taking this challenge head on, making the most of the beautiful weather and posting pictures to their Facebook and Instagram pages. The family would love to raise £5000 for The Breast Centre Appeal and City Hospice, and they are already well on the way to achieving this target. Maxine has also had a chat with Wynne Evans live on BBC Radio Wales – the news of this challenge is spreading far and wide!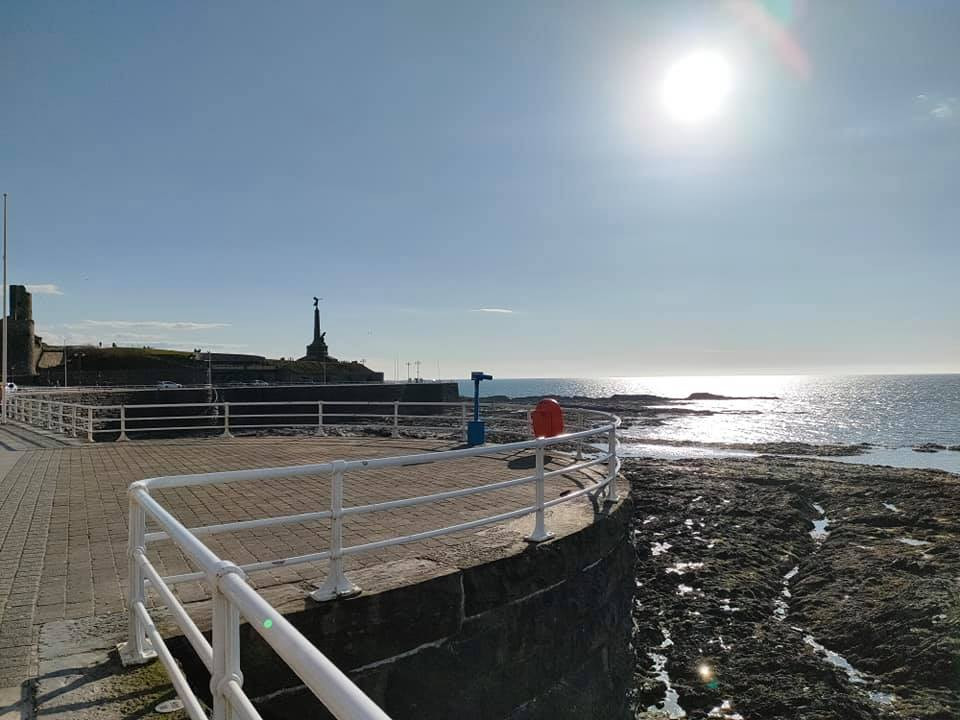 The Breast Centre Team will be following their journey every step of the way, so keep an eye on the Health Charity and Breast Centre Appeal Facebook, Twitter and Instagram accounts.
You can support Annie's Wales Coastal Path Journey here: https://uk.virginmoneygiving.com/fundraiser-display/showROFundraiserPage?userUrl=AnniesWalesCoastalPathChallenge&pageUrl=1 and keep up-to-date with their progress by following Annie's Wales Coastal Path Challenge pages.
The Breast Centre Team are incredibly grateful for the support of Annie's family and friends, and if you would like to know more about how you can support The Breast Centre Appeal or any of Cardiff & Vale Health Charity's funds or appeals, please email fundraising.cav@wales.nhs.uk Thank you.