Nicola Agidee, Emergency Unit, UHW
Jodie Harrington, Splott District Nursing Team
Lucy Allen, Children's Speech & Language Therapy, Riverside Health Centre
Catriona Sutton, B4 Haematology, UHW.
Natalie Doney, Neurology, UHW
The January 2021 Staff Lottery Draw helped create five £1,000 winners who were all delighted to hear the brilliant news!
Cardiff & Vale Health Charity run the Staff Lottery which gives Cardiff and Vale NHS staff the chance to win £1,000 every week plus FREE entry into our annual special MegaDraw and SuperDraw.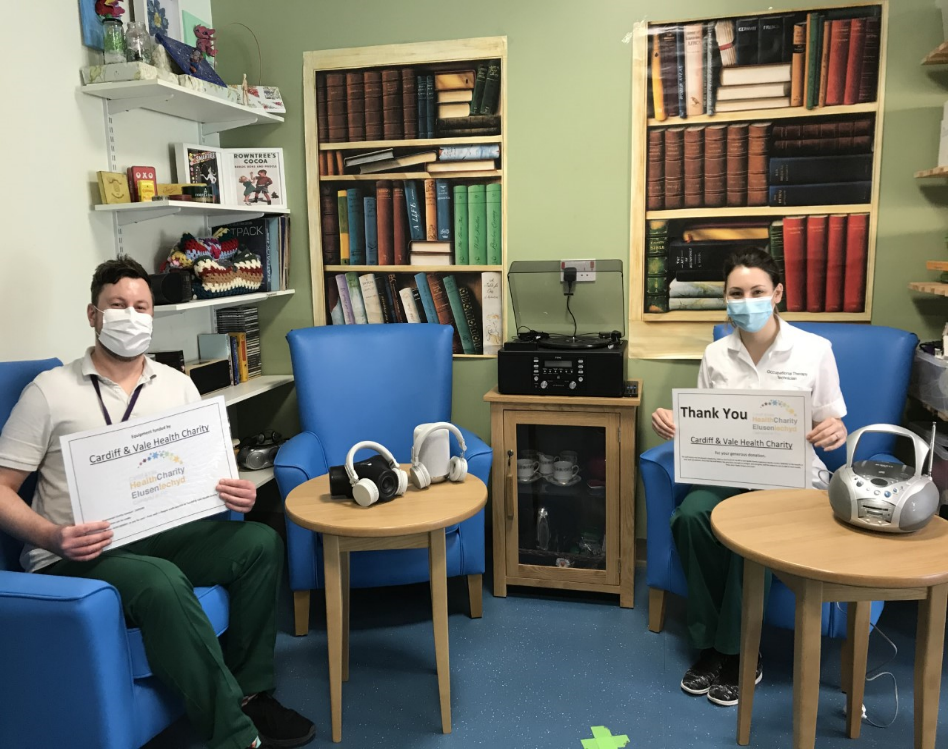 Funding was recently approved via the Staff Lottery Panel for Mental Health Services for Older People (MHSOP) which works across five inpatient wards both organic and functional. The majority of inpatients have had a diagnosis of Dementia and are at different stages of the condition.
Carina De Almeida, an Occupational Therapy Technician working within the MHSOP Department said "As a department, we understand that patient-centred care is at the forefront of what we do. We have also found that a sensory approach has been invaluable with patients in the latter stages of Dementia".
"Sensory Therapy can help improve cognition and daily function, build confidence to participate socially, increase concentration and aid in communication skills. These are all areas of life that can be negatively impacted by the challenges of dementia, so sensory, mental and physical stimulation along with reminiscence therapy can be an excellent way to help patients with Dementia regain some independence and control".
The Staff Lottery supports staff across Cardiff and Vale by creating new winners every month. It also enables staff to apply for funding from the Staff Lottery Bids Panel, which has awarded grants of over £1.5 million to support numerous projects across the UHB which benefit, patients, staff and visitors.
Lottery Application form can be completed electronically here and returned to fundraising.cav@wales.nhs.uk.