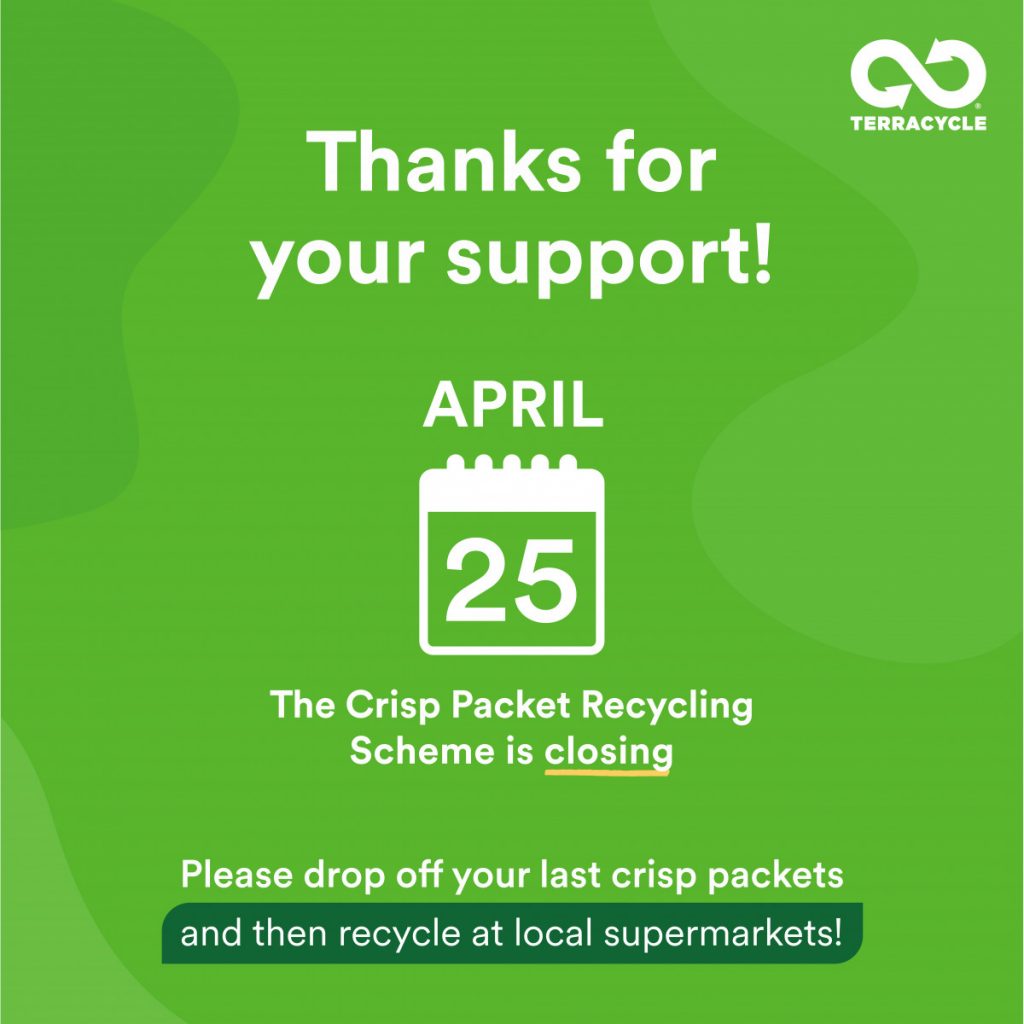 As part of the ongoing strategy to reduce waste across Cardiff and Vale University Health Board, Capital, Estates and Facilities Team introduced recycling bins for crisp packets back in November 2019, which were funded by Cardiff & Vale Health Charity.
Over the past year, more and more flexible plastic recycling points have been established at supermarket locations nationwide, creating a network of more than 3,500 collection points today. This means crisp packets can now be dropped off for recycling, along with all other types of flexible plastic, at any of the supermarket recycling points.
In light of this, the Crisp Packet Recycling Scheme is closing on the 25th April 2022. Please drop off your empty packs in plenty of time so we can send them to TerraCycle before the scheme closes. Once the scheme is closed, crisp packets can be recycled via the network of flexible plastic collection points. Visit the Recycle Now Recycling Locator to find your nearest one.
Thank you for recycling your crisp packets with us! By doing so, you have been actively contributing to Cardiff and Vale University Health Board's sustainability objectives.