Cardiff & Vale Health Charity and the Arts for Health and Wellbeing Programme are delighted to support the 'Talking Point' music and art project through the Staff Lottery fund. The creative sessions are being delivered to the patients of the Sam Davies Ward, the rehabilitation ward at Barry Hospital, and are providing a positive focus for the patients, carers and staff.
Most of the patients on the Sam Davies Ward are elderly. Many of them have dementia, and their extended stays in the ward can often lead to feelings of isolation. The aims of the project are to remind participants of their strength, resilience, sense of humour and creativity. Through participating in the creative activities, the patients are interacting with others, providing them with an opportunity to have fun and support each other, whilst improving their overall mental and physical wellbeing.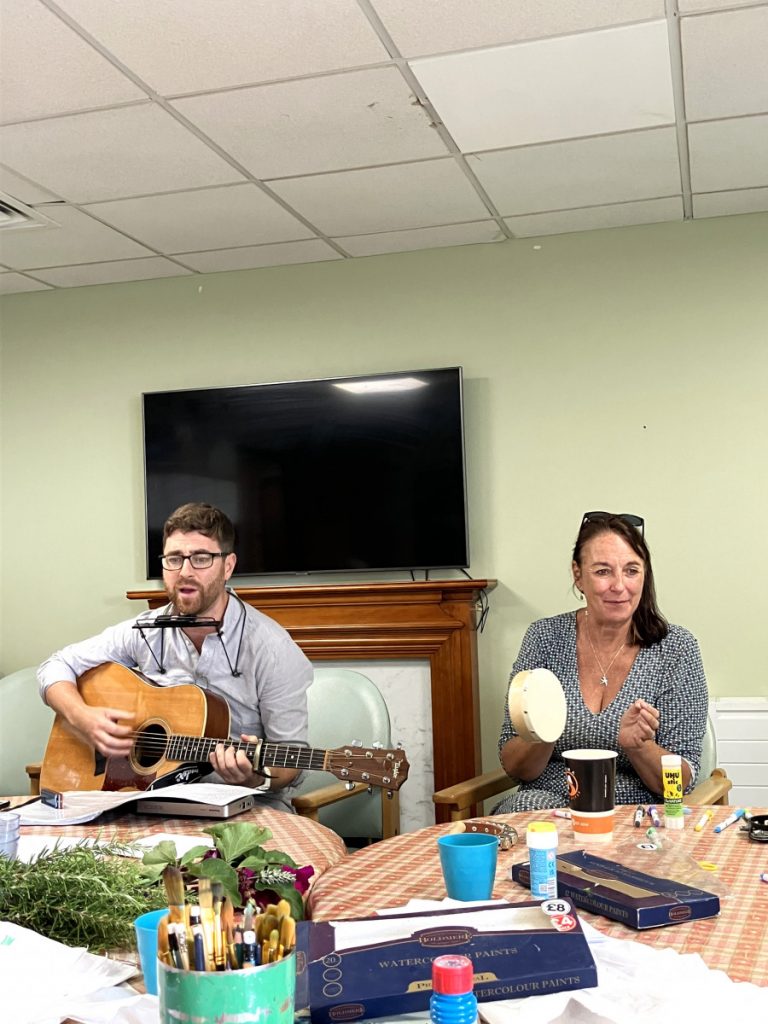 Music and arts facilitators from Breathe Creative have been delivering the weekly sessions to the patients, and facilitating conversations about favourite memories, songs and places. The power of familiar melodies often triggers captivating stories from the group. These memories then allow the participants to reflect on their life experiences and express their emotions in a compassionate and empathetic environment.
Feedback from participants highlights the impact of the project on the patients' lives:
"This brings back the good old days."
"This is my favourite day."
"We are stronger than we think we are."
"I didn't know I remembered all the lyrics."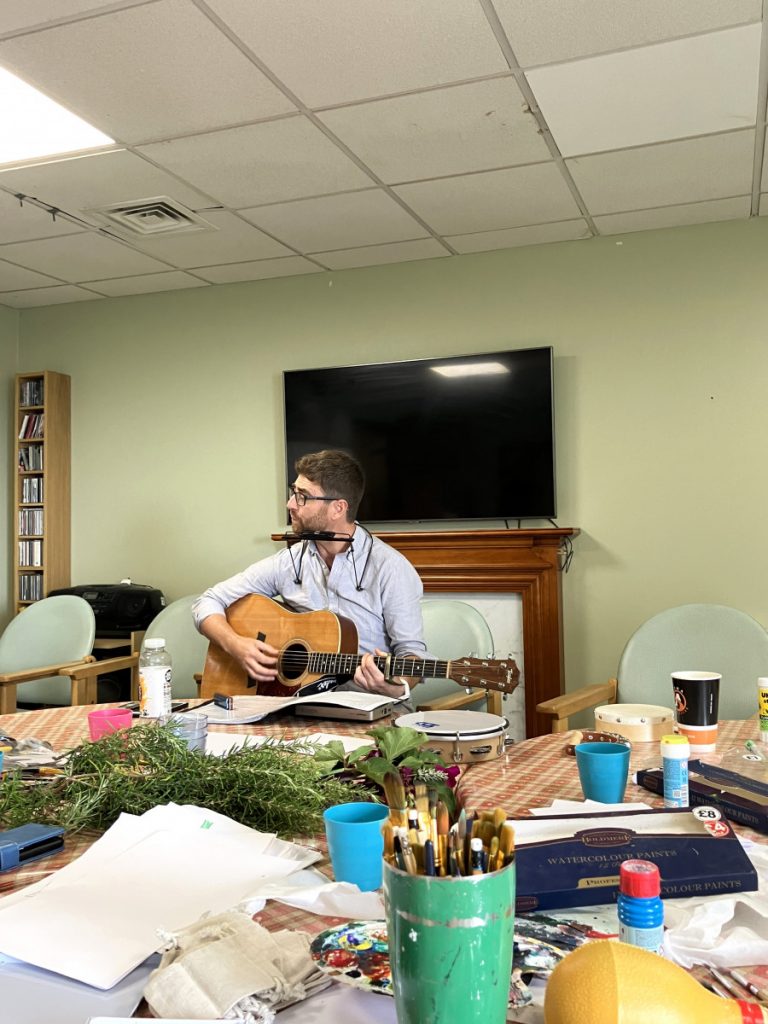 The group have also been given an opportunity to create their own greetings cards to send to their loved ones (sometimes residing in different countries) on special occasions and to celebrate life events. A group artwork has also been started, depicting a tree of life. Participants have been asked to write down inspirational words that help them through the day, that are then included on the tree. It's a work in progress, and more quotes are added each session.
Katja Stiller, the Art Facilitator, said: ""I so enjoy working on the Sam Davies ward, I am still amazed how transformative music, art and coming together is. To see the changes in the patients during the sessions is truly humbling. "
The Staff Lottery funding has also been secured to create a mural as part of the project. Inspired by the conversations between participants and the facilitators, illustrator Emma Jones will create a mural for the hospital garden to celebrate the patients' memories and lives. It will create a lasting legacy of the bright and joyful sessions Breathe Creative have brought to the Sam Davies Ward.
Cardiff & Vale Health Charity and the Arts for Health and Wellbeing Team are delighted to support the project, as it has a direct positive impact on the patients currently residing at the ward. The project is a testament to the benefits art and music can have on mental and physical wellbeing.