Daniel Scarr, along with his brother Elliott Scarr, completed the Cardiff Half Marathon 2022 on 2nd October. They raised nearly £4,000 in support of the Haematology Department at the University Hospital Wales.
Two years ago, Daniel was admitted to University Hospital Wales and diagnosed with blood cancer known as Acute Lymphoblastic Leukaemia. After chemotherapy, whole body radiation and a stem cell transplant, Daniel is cancer free thanks to the amazing team at the Haematology Department.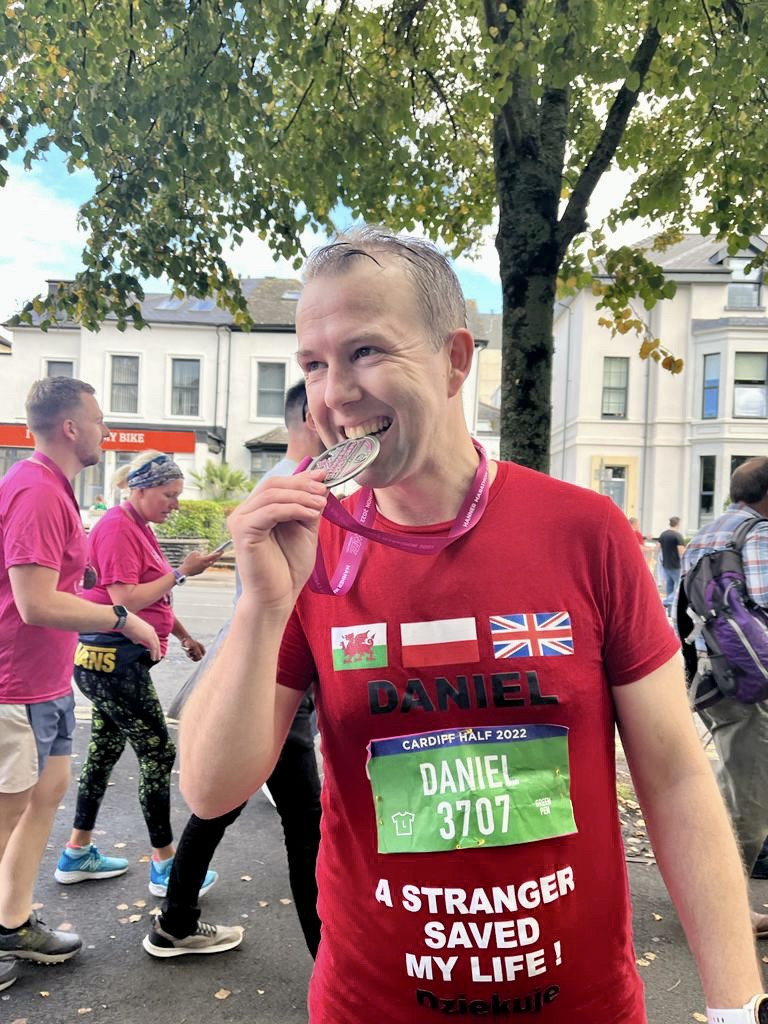 Daniel said: "I was one of the lucky ones, many don't make it. I will forever be grateful to the brilliant team at UHW, my stem cell donor and family & friends for saving my life."
"My wife now has her husband back and my 7-year-old has his dad."
To show his appreciation for the care he received, Daniel decided to take on the Cardiff Half Marathon 2022 along with his brother Elliott, completing it in a much quicker time than they both expected. What an incredible accomplishment, only a short while since his treatments. Daniel has also been encouraging friends and family to become blood stem donors, and save lives of people suffering from Leukaemia and other blood cancers.
We'd like to say a huge thank you and congratulations to Daniel and Elliott for their dedication to support the Haematology Fund at Cardiff & Vale Health Charity. We would also like to thank Wales & West Utilities who kindly donated £300.
To find out more about the Haematology Department at Cardiff and Vale University Health Board, please visit: https://cavuhb.nhs.wales/our-services/laboratory-medicine/haematology/
If you would like to donate to the Haematology Fund, please visit: https://healthcharity.wales/donate/